BY Monica Ramirez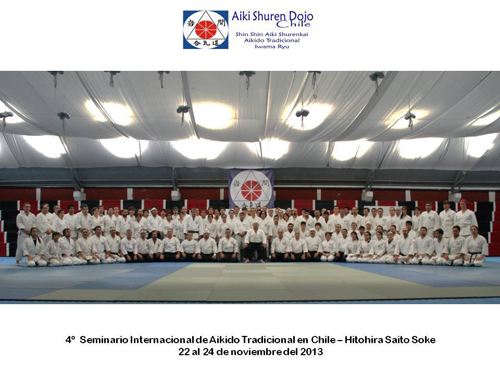 Sensei arrived in Chile on Wednesday 20th of November, at Arturo Merino Benitez airport, in the Metropolitan Region. After two hours of travel, we finally got to the city of Viña del Mar, a place where he would stay for the next 5 days. In the afternoon, we made the first exit along the waterfront Tourist Viña del Mar, visiting "The Oceanic Rock ".
On Thursday November 21, we took Sensei for a small tourist tour, starting the morning with a visit to the Fishing Terminal "Caleta Portales", a characteristic place of the Port of Valparaiso, also well known for the presence of sea lions.
Later, Sensei prepared some dishes for every meal with the seafood we bought at the fishing terminal.
Then, at 10.30 am, we headed to " La Campana National Park ", a place to get in touch with nature, located in the town of Olmué – Granizo. On Thursday afternoon , we had a meeting with foreign teachers , sharing the rich seafood and fish typical of our country.
On Friday November 22, the seminar began. It started with a children's keiko. The students enjoyed the class together with their Senpai. The techniques covered were: tai no henko – ki no Nagare – morote dori ho kokyu and ikkyo . An unforgettable experience for everyone! Sensei actually took tobu ukemi for some children!
Above: teachers of Iwama Shin Shin Aikishurenkai – Latin America
After that, the first adult keiko took place. The seminar went from the 22 to the 24 of November. We had a  keiko on Friday, six keiko on Saturday and two keiko on Sunday. In all keiko Sensei taught basic taijutsu ( tai no henko , morote dori kokyu ho, ki no nagare , and many kokyunage) and bukiwaza ( suburi , ken tai jo , 31 no kata, 31 no kata jo awase amongst other ) techniques.
On Sunday morning we had a Special Keiko on basis of Aiki Ken Gi Nuki Sashi.
The highest average attendance was on Saturday. In this seminar once again we had the evidence of the fraternal ties that have been consolidated between all the teachers across Latin America. The numbers of women practitioners also increased, in our Latin American organization.
At the end of the seminar, the organizers presented Sensei with some traditional gifts from Chile.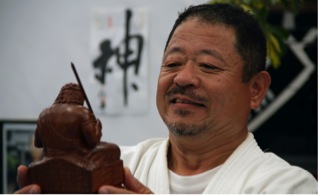 After the seminar and after some resting, Sensei also visited the local Crafts Fair located in the coastal sector San Martin de Viña del Mar.
Above: the group of women practitioners grew a lot in Latin America
We thank Saito Jukucho very much for having come so far away to teach us. We really hope to have him back again soon.