[:en]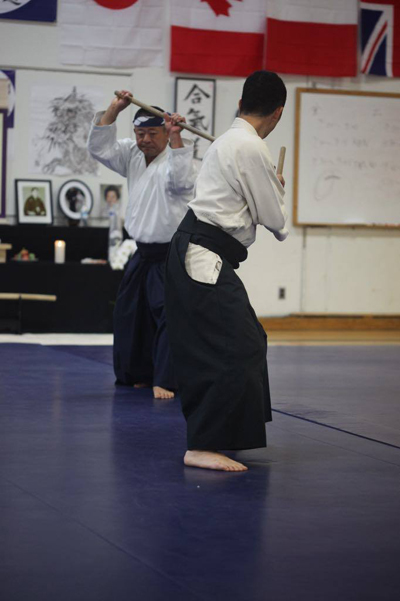 In keeping with the long tradition of Iwama Aikido in Sonoma County, Dennis Tatoian and Takemusu Aikido of Sonoma (TAOS dojo group) were proud to host Hitohira Saito Soke for another great seminar in late October marking the third annual International Seminar for Aikidoka of all ages and skill levels from around the globe and United States.
Keiko this year focused on Bukiwaza and emphasized the importance of serious practice and the fundamental basics of the Aikiken and Aikijo curriculum of O'Sensei's weapons practice that was codified into a uniform system of training by the great Morihiro Saito Shihan.
Sensei was quite gracious in his demeanor and spirits were high on the mat, which was full of many good friends who were all happy to train together and receive instruction from one of the world's foremost practitioners of Aikido.
Many thanks to all our friends from local and far away dojo as well as cross-country and international travelers who made the long journey to wine country. We all eagerly look forward to next year's seminar Octorber 13-15, 2017. Mark your calendars and join us!!!
Julian Shay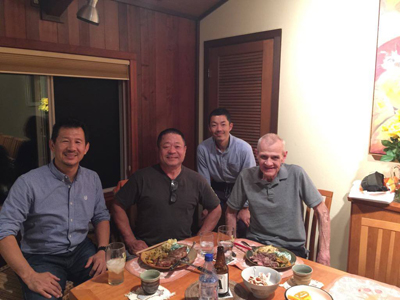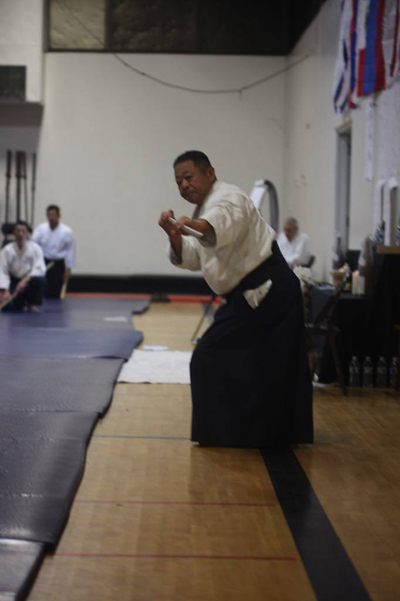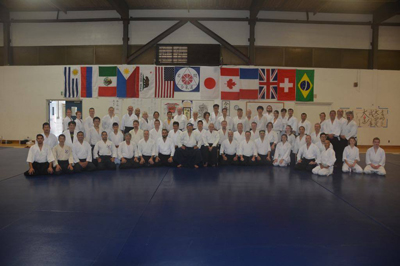 [:]