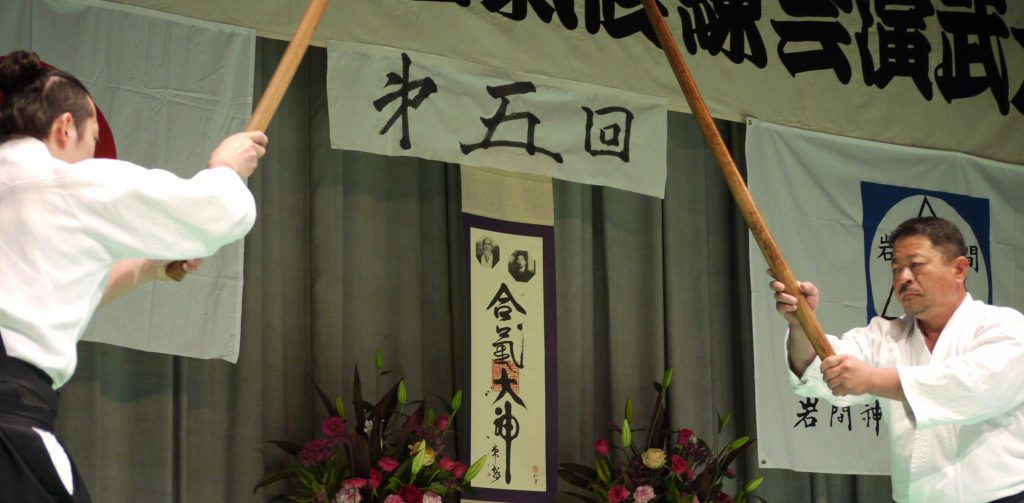 On June 2nd the annual demonstration of the Foundation Iwama Shin Shin Aikishurenkai was held in Tomobe.
Last year, due to the damage that the location suffered because of the earthquake, the demonstration was canceled.
This year there was a large participation of both aikidoka and spectators. Several masters throughout Japan participated in this "Embukai" (demo) together with foreign teachers and practitioners.
Through our friends' Facebook in Japan we can see some pictures of the demonstration: from Osaka Aikishurendojo came the ever present loyal and polite master Kajiwara, from Sendai Aikishurendojo came Master Okubo, and from Uchihara Iwama Shin Shin Aikijuku Fuzoku dojo – Doshinkan, the master Okoshi – one of the most important of the Foundation, also demonstrated.
Also participating were the joyful Teruo Sensei of Oota, Otaka Sensei from the Uehara Aikishurendojo, Sensei Sembokuya from Tokyo (the official webmaster and editor of books Sensei) was also there, the sincere Takamo Sensei from the Shibu dojo in Nagoya, and several other masters and Japanese participants such as the cheerful Kumazawa-san and the friendly and kind ladies Saito, Narita and Nahoko, amongst others.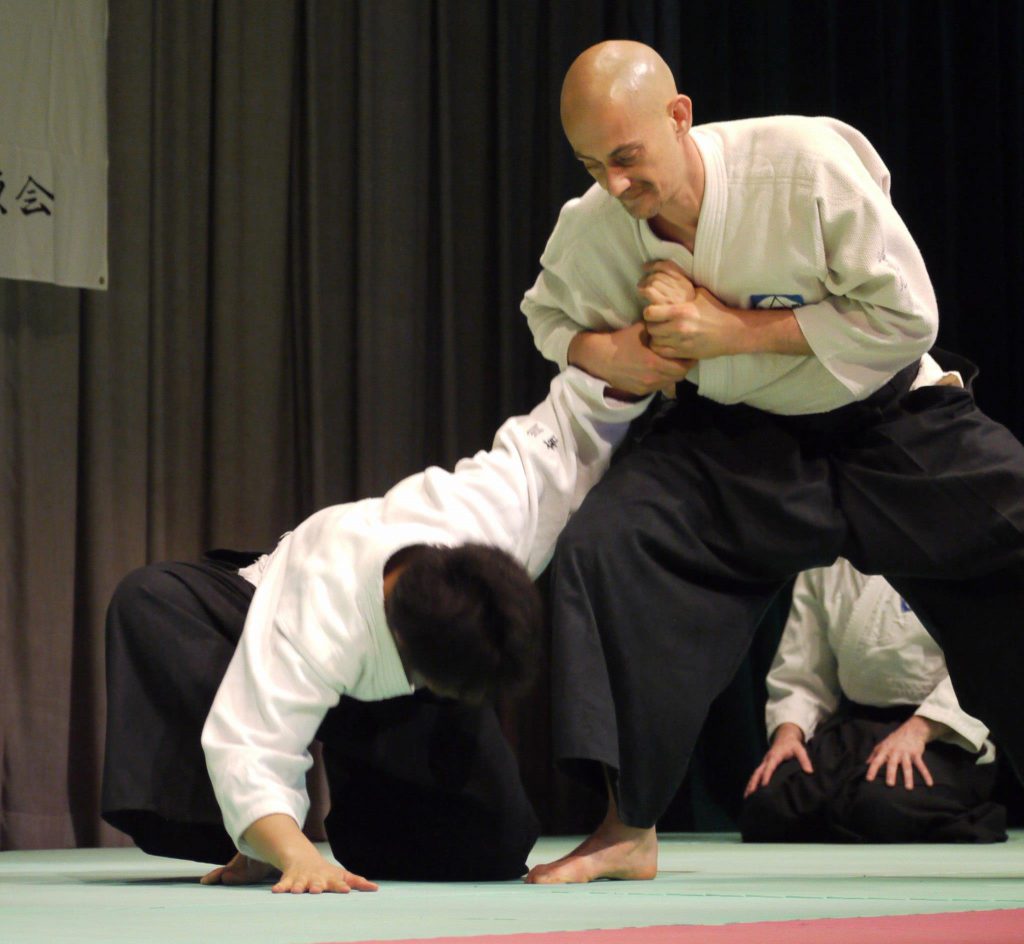 On the part of foreigner aikidoka, we saw the participation of several sotodeshi foreigners living in Iwama and in Tokyo, as well as uchideshi from different countries. Amongst them were the kind Attey Lee, who gave us many of the photographs; the very strong Wayne, soto deshi and one of the senior students training daily at the Tanrenkan, Charles Durand, a French national residing for years in Tokyo; the uchideshi Jose Silva, an Uruguayan but now is the heading the dojo in Sao Paulo; William Doublet who is a Frenchman that has been some months as uchideshi and others.
Of course, all the Saito family was present and, as usual, enthusiastically participating in this event. Everyone really liked this enbukai as we see through the videos and photographs posted in the net.
After the enbukai there was a party to celebrate this event attended by many of the Aikidoka from Iwama and from outside.
Thank you very much to everyone who participated in this important annual event.
Thank you very much to the organizers of this event. We know it is a lot of work. We also thank all the volunteers who gave their free time to come and help for the production of this event.
Everyone, please try to participate again next year in June!
PS: Please visit Facebook for more pics.
We would like to thank Lee Attey, Johan Brooks and William Doublet for access to their photographs.
[:]