Finally the second volume of AIKIDO BASIC TECHNIQUE II is out! Great joy for all who were eagerly waiting for this.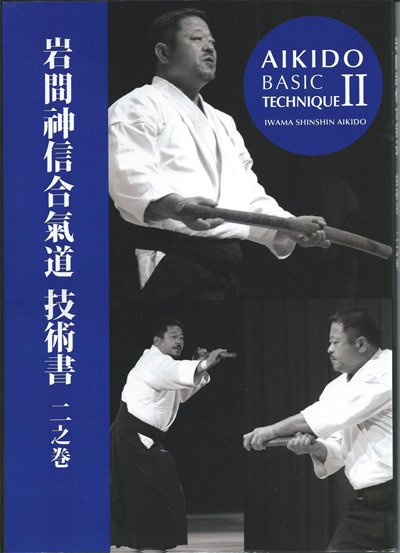 In this book Sensei says in the Forward:
"It is my sincere hope that this manual will enable its readers to comprehend the depths of Aikido as it was taught in Iwama by the founder and by my father."
This book has very important characteristics such as final notes in each technique (preceded by an asterisk) that expose the secret of each technique. Of course, without knowledge of the basic technique of the founder it will be of little use to the reader to apply these "secrets".
Sensei writes this in the first presented technique, Tai Henko:
"Tai in henko is practiced as the basic skill of Aikido. But we should understand that Tai Henko is the core technique and essence of Aikido." So the emphasis on learning the basics first, of which tai no henko is the king, is strongly stressed.
In this book – Bilingual [Japanese / English] – we can find several series of techniques: series of morote dori, shomen uchi, yokomen ichi, of katate dori dori, ryote dori, ushiro waza [several grabs], sode dori, katadori, ryokatadori, muna dori, tsuki and keri waza [techniques against kicks].
Finally, at the end of the book, Sensei writes a small text that says:
"… I've never forgotten the relationship between master and man, between the Ueshiba family and the Saito family." This again shows the continued dedication to the family of the founder of Aikido, a unique feature of the great Saito family. Also Sensei says something which is pure Takemusu Love (Aiki): "I want to share O'Sensei's ideas and feelings about Aikido with everyone in the world."
This book is a must and we must study it deeply and carefully.
How to get this book? EASY! In this site, go to "shopping", the last item on the upper right of the page and click. Then, just follow the instructions.